Welcome to the official website of 2020 the 5th International Conference on Control and Robotics Engineering (ICCRE 2020). The conference will be held in Osaka, Japan during April 24-26, 2020. The aim as well as objective of ICCRE 2020 is to present the latest research and results of scientists related to Control and Robotics Engineering topics.
An engineering discipline that is on the rise, robotics engineering is a breeding ground for creativity and innovation from people with a background in mechanical, electrical, or software engineering. Robotics engineers may work in the agricultural, military, medical, and manufacturing industries, among others, conceiving of new uses for robots, designing improved robots for existing systems, or repairing and maintaining industrial robots, says the Princeton Review. Because robots are already widely used (on production lines, for example), hands-on technical jobs can easily be found in the robotics engineering field, but there are also plenty of opportunities to take on more inventive roles in experimental areas.
!!Good News!! 2020 5th International Conference on Control and Robotics Engineering (ICCRE 2020) has been listed on the IEEE conference list!
https://conferences.ieee.org/conferences_events/conferences/conferencedetails/49379
Proceedings
Accepted papers after proper registration and presentation, will be published in the ICCRE 2020 Conference Proceedings by IEEE, and reviewed by IEEE Xplore, Scopus and Ei Compendex.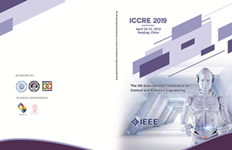 ICCRE 2019 Conference Proceedings - Cover

2019 ISBN: 978-1-7281-1592-4 IEEE Xplore | Index
2018 ISBN: 978-1-5386-6662-3 IEEE Xplore | Index
2017 ISBN: 978-1-5090-3773-5 IEEE Xplore | Index
2016 ISBN: 978-1-5090-0831-5 IEEE Xplore | Index
Submission Methods
1.Full Paper (Presentation and Publication)
Accepted full paper will be invited to give the oral presentation at the conference and be published in the conference proceeding.
2.Abstract (Presentation only)
Accepted abstract will be invited to give the presentation at the conference, the presentation will not be published.
Please log in the Electronic Submission System; ( .pdf only) to submit your full paper and abstract.
For any inquiry about the conference, please feel free to contact us at: iccre2017@yeah.net.
Important Dates
| | |
| --- | --- |
| January 15, 2020 | Submission Deadline |
| February 05, 2020 | Notification Date |
| February 20, 2020 | Registration Deadline |
| April 24-26, 2020 | Conference Dates |
ICCRE 2020 Keynote & Plenary Speakers
Prof. Makoto Iwasaki
(IEEE Fellow)
Nagoya Institute of Technology, Japan
Prof. Wei-Hsin Liao
The Chinese University of Hong Kong, Hong Kong  
Prof. Juntao Fei
Hohai University, China  
Prof. Ben Abdallah Abderazek
University of Aizu, Japan
What's News

Dec. 06, 2019 Notice! Submission deadline of ICCRE 2020 has been extended to January 15!
Nov. 27, 2019 Good News! 2020 5th International Conference on Control and Robotics Engineering (ICCRE 2020) has been listed on the IEEE conference list! (Read More)
Aug. 09, 2019 Good News! Papers of ICCRE2019 are indexed by Ei Compendex and Scopus! | ICCRE2019论文集已被Ei核心检索和Scopus收录!(Read More)
Jul. 2, 2019 Good News! 2020 the 5th International Conference on Control and Robotics Engineering (ICCRE 2020) will be held in Osaka, Japan during April 24-26, 2020.
May. 31, 2019 Congratulation! ICCRE2019 have been included in the IEEE Xplore!
Apr. 25, 2019 Good News! ICCRE 2019 was successfully held in Nanjing, China during April 20-23, 2019! (Read More)
Oct. 18, 2018 Good News! Welcome Prof. Mou Chen from Nanjing University of Aeronautics and Astronautics, China give Keynote Speech at conference! | 欢迎南京航空航天大学陈谋教授在大会上发表演讲! (Read More)